Globe Poster Printing Corp.
17 de abril, 2014
Globe Poster Printing Corporation, historically one of the United States' largest showcard printers, has been telling the story of American music and entertainment through bright and iconic posters since 1929. Globe began by printing posters for vaudeville acts, movie theaters, drag races, burlesque houses, and carnivals and became known for its work with R&B, soul, and jazz performers—including James Brown, B.B. King, Otis Redding, Ike and Tina Turner, Billie Holiday, and Solomon Burke—as well as gospel, rock, hip hop, funk, and go-go acts.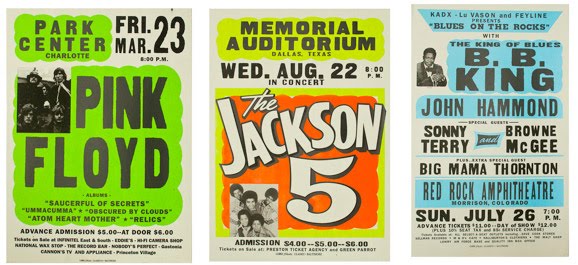 When Globe Poster closed its doors in late 2010, owners and brothers Bob and Frank Cicero hoped to keep the collection in Baltimore. Welcoming the opportunity to maintain a local legend's collection and an important piece of entertainment history, MICA (Marylad Institute College of Arts) acquired more than 75 percent of the Globe collection of wood type, images, and illustration cuts employed for letterpress and screen printing. The acquisition strengthens a relationship developed with Globe over recent years through letterpress class visits, a graduate student thesis, and other student projects.